Soho Carpet Cleaning W1 Keeps the Dirt Away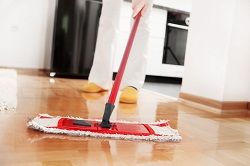 Whenever you go to someone`s house, the first thing you probably come in contact with is the floor. Whether is carpeted, laminated or wood, the floor needs to be taken care of in order to make a good impression with the visitors. Despite the fact that we are going through a continuous modernization process, people have preferred and they still do prefer having carpets in their homes. But is not that easy, vacuuming them is not enough to keep them clean, and that is why, in time they seem to look old and very dirty. They are just not very well taken care of, that`s it. Still, if you want your carpets to look as new every time someone comes to visit you, then you should consider hiring some Soho cleaners in order to take care of your beloved carpets before it`s too late. Soho Cleaners is a specialist when it comes to W1 carpet cleaning and an active player for many years. Throughout the years we have learnt how important the carpets are and how easily they can get damaged, and that is why we have decided to constantly improve our cleaning methods in order to provide even better WC1 cleaning services. If you want to save money at keep your carpets clean at the same time, then you should give us a call on 020 3743 8151 as soon as possible and book your Soho carpet cleaning with us.
Recommended Carpet Cleaning Service in Soho
Keeping your carpets clean and smelling fresh is not just a matter of aesthetics but of hygiene as well. Just imagine for a second how many germs and allergens you bring from outside. Also, if you have a pet, hair is also something that makes your carpet look old and uncared for. You should stop all this, you have the power to make your carpets look clean, smell fresh and feel fantastic again with only one phone call. Our company guarantees that your carpets will look like new in no time without spending a fortune on this. Our Soho cleaning services are exactly what you need if you want to keep your carpets in a very good state for many years. There is no need to feel ashamed of calling us, we know that carpets need special treatment, which usually cannot be done at home without experience and skills.
Choose Our Carpet Cleaners in W1 and Save Money
If you want to feel like your carpets never go old, then you should call us immediately. Our special techniques guarantee to bring your carpet back to life and make you a proud owner. Soho Cleaners is the best ally of yours when it comes to WC1 cleaning carpets and you should not hesitate to contact us. Whether you need more information about our services and prices or you want to book your W1 carpet cleaning with us, you should contact us on 020 3743 8151. Don't let your carpets wither away prematurely. Let us take care of them before it`s too late and they can`t be saved anymore. Don`t wait until it`s too late! Make the right decision for your carpets now and call us for a special intervention.