Do your W1 House Cleaning Soho with Us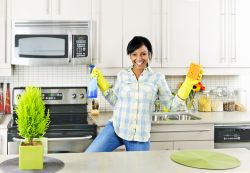 When you think that you have to dust the furniture, vacuum the floors, clean and sanitize kitchen and bathroom surfaces, everything seems impossible. Cleaning your home is a time consuming task which also involves quite a lot of effort, a task that cannot be avoided. But what you do when you don't have enough time for this activity or you simply don't like doing it? We have the solution for you. Soho Cleaners is a veteran in this field, with hundreds of satisfied customers and years of experience. We provide different types of Soho cleaning services for people who are not able or willing to do it for themselves. Our prices are very low and the quality of our services is very high. All you have to do is contact us on 020 3743 8151 and book your W1 house cleaning with us.
Hire the Best House Cleaning Company in Soho Now
Why hire our company when there are plenty other out there? The answer is very simple: we bring everything you need in this equation: years of experience, a wide range of services, small prices, highly trained personnel and the best cleaning products. We are able to cater for all the needs you may have from WC1 maid cleaning to WC2 spring cleaning and every task in between. Our most popular services when it comes to house cleaning in Soho are:

-Mopping, vacuuming and polishing the floors and carpets
-Sanitize and clean all the kitchen surfaces and appliances
-Sanitize and clean all the bathroom surfaces and floors
-Clean the windows on the inside and outside
-Pick-up and drop-off laundry service
-Ironing services
-Dusting, cleaning and polishing furniture surfaces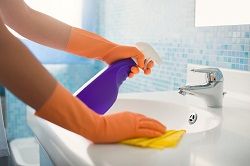 Cleaning can be a very unpleasant task if feel forced to do it. It requires time, money for buying different types of cleaning products and energy. And in the end, after hours of housework, you look around and think that nothing seems different: like the dust piled up immediately after you removed it and the spark in the kitchen and bathroom surfaces is gone. With us, none of these will happen; we make sure that we finish the given task in the shortest time possible and with the highest level of efficiency. You can either choose one of our standard services or mix up different ones and make the one you need. Also, you won`t have to worry about the schedule either, we can offer you flexible times and dates according to your needs.

Except our home cleaning services we also provide other types of Soho cleaning services like:
-End of tenancy cleaning WC1
-One-off cleaning
-Office cleaning WC2
-Rubbish disposal
-Gardening
We Are the Leaders on the House Cleaning Market in W1
Soho Cleaners is a real professional when it comes to providing different types of services to our customers. Our goal is to satisfy all our customers and provide the services we say we provide. Is not easy to be a leading company on the market but through hard work, respect and professionalism we managed to stay in top W1 cleaning companies for years. Call us today on 020 3743 8151 and book your cleaning with real professionals.