Re-fresh Your Home with a Soho Upholstery Cleaning Company W1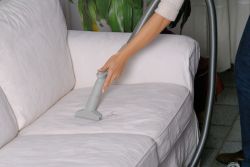 Sometimes you just want to make a change, you think that some pieces of furniture like the leather sofa or that the armchairs need replacing, but the truth is that they don't. You just think it`s time to do it because they look old and very used, maybe even with a few stains. We know how stubborn the stains and dirt can be, but with some professional help from Soho cleaners, your furniture can look as new. And all this without much effort or spending a lot of money on a new sofa or a couple of armchairs. You probably tried many time to remove the soil and dirt from your favorite pieces of upholstery, but without any results. It is indeed very difficult to do it without hiring a W1 upholstery cleaning company, mostly because you don't have the necessary skills and products. Soho Cleaners is a company specialized in cleaning carpets, upholstery and curtains using the safest and most efficient cleaning methods. All you have to do if you want your upholstery to look like new is to contact us on 020 3743 8151 and book an appointment or get a free quote.
Upholstery Cleaning in Soho that Makes a Difference
Our highly trained and experienced personnel will revive your upholstery using the best methods and equipments. Our cleaning methods are specially tailored for all kinds of upholstery (i.e. chairs, dining chairs, sofas, couches, living room stool, etc.) The most popular services we provide are:
• Carpet cleaning WC1
• Upholstery and hard surface cleaning
• Steam cleaning W1
• Dry cleaning
• By-hand cleaning- used mostly for leather.
We know exactly what our customers want when hiring a WC1 upholstery cleaning service and we try our best to fulfill their expectations. With us, your upholstery will not only be taken care of but also completely revived. All this for a very low price because we know how important is to get good value for the money you pay. We are not some scam company who only looks to take people`s money but we have a very good reputation and hundreds of satisfied customers who can confirm anytime our reliability. No matter whether you need a carpet cleaning WC2 or just a regular Soho upholstery service, with us you can be sure that you will get a high quality service for the money you pay. There is no need to worry about anything else while we take care of your upholstery.
Get the Most Affordable Upholstery Cleaning in Soho
Hiring us won`t only re-fresh your upholstery and save you money but you will save time as well. There will be no need to spend hours trying to remove the stains from your upholstery, carpets and curtains.Soho Cleaners is your best ally when it comes to cleaning upholstery WC2 because we care about the job we do. For us is not only a job, but a passion as well. Cal us today on 020 3743 8151 to book an appointment. One of our representatives will take your call and answer the entire question you may have. Because a high service quality is making our customers happy. And if your upholstery is happy to be with you for at least another decade then we consider it as a satisfied customer.